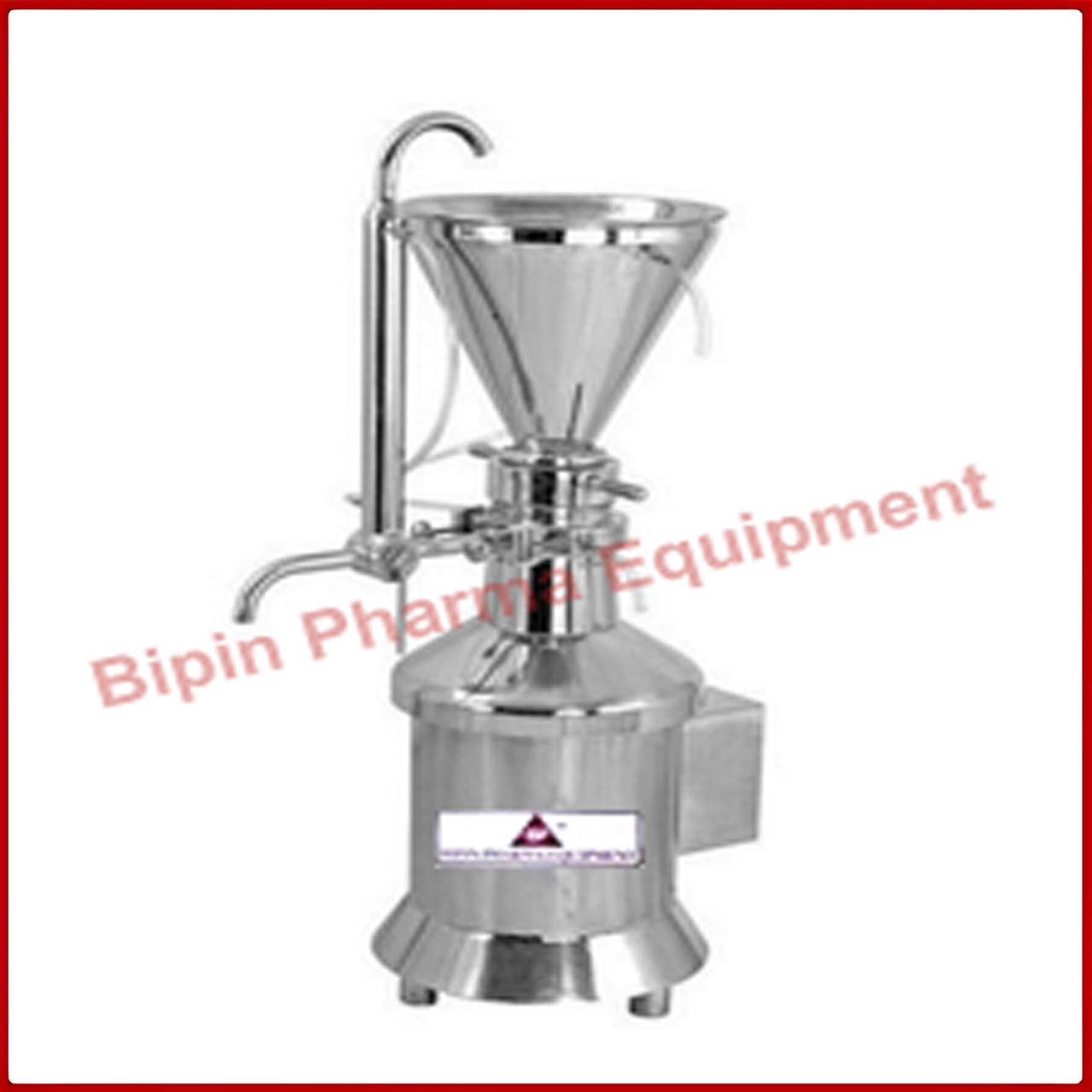 Our Colloid Mill GMP 3HP and 5HP machines are the best choice for heat sensitive products and are available in plain as well as water jacketed model. These are in high demand in the global market because they are manufactured using premium quality raw material with flame proof motor and flame proof rotary switch as per the clients requirement. We also cater our clients by effectively providing flame proof electrical as per their requirement at a nominal fee. The output of the Colloid Mill depends upon the following characteristics of the material:
• Density
• Micron Size
• Viscosity
Key Features:
* Product is fed to the operating area by a specially designed feeding device to a rotor of speed 2800 rpm.
* The product is subjected to high shear, pressure and friction between the stator and motor. The product is then subjected to intensive vibration which exerts its force on the product by means of pressing and releasing movement.
* The angular gap becomes narrower towards the discharge output because of the slightly tapering shape of the milling surfaces of stator and rotor.
* The processed product then leaves the mill through the drain pipe continuously and it can be recalculated, if required.
* Three oil seals are present between the motor and processing chamber to prevent the entry of liquid into the motor winding which can result in the burning of the motor.
* For ease of operation, the grinding gap can be adjusted by a exterior screw by means of handle even during operation. For ease of maintenance, coupling is provided between rotor shaft and motor shaft & the contact parts can be easily dismantled for cleaning.
* Latest semi-concave teeth technology in rotor and stator reduce the motor HP and offers exceptional performance by reducing the size of the product without damaging it.
* The special design of the extended bearing housing enables fine adjustment of the bearing clearances or back lash to prevent metal to metal contact of rotor or stator. This exceptional design contributes towards smooth and consistent performance & long life of rotor & stator.
* The machine comes equipped with leak proof neoprene sealing device.
* Flame proof motor and flame proof rotary switch are offered as per client requirement at a nominal fee.
* For draining and recirculation of liquids, standard three way cock system is provided. We also provide an extra discharge spout as standard for viscous products.
* DOL Started with over-load relay is provided to prevent single phasing & low voltage.